Beth Francione Fagundes Da Silva (Brasil)
I feel I'm now fully prepared to become a Spanish teacher in Brazil
La
The Law on Spanish, which has been in force in Brazil since 2005, obliges every high school to teach Spanish during school hours. Beth Francione Fagundes Da Silva wants to become one of the 200,000 teachers who will join the Brazilian education system to teach Spanish, and she has chosen Tarragona as the place to receive her training.
"The Master's in the Teaching of Foreign Languages and the more practical linguistic education I have gained by living in Spain have made me better prepared for the Spanish-language teachers' selection processes in my country."
Ji, Ran (China)
Tarragona is very different from China but it's easy to fit in
Thanks to the international agreements the URV has established with several Chinese universities, Chinese students can have the third and fourth years of their Spanish undergraduate studies recognized by studying in Tarragona. Ran Ji feels very much at home in Spain, where he sees enormous potential for using his studies as a springboard for doing business between east and west.
"Tarragona is very different from China but it's easy to fit in. The more my studies progressed, the more I liked them, especially the subjects, which always taught me something new; the teachers, who are always very responsible and professional; and my fellow students, who are always happy to help one another."
Aslıhan Ağdanlı (Turquia)
At all times I've enjoyed the help and support of the staff of the CEH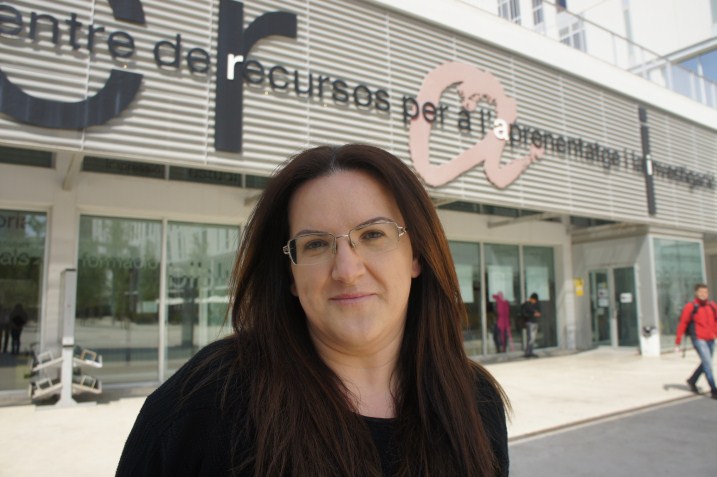 Aslıhan Ağdanlı graduated in Spanish in her home country before deciding to take a postgraduate degree in Spain on the other side of the Mediterranean. On arrival in Tarragona, she aimed to specialize in teacher training but after taking the Master's in the Teaching of Foreign Languages she discovered that her true vocation lay in research into the teaching of foreign languages. Currently she is completing her URV doctoral thesis on Business Spanish applied to trade relations between Spain and Turkey.
"Writing a doctoral thesis is a huge professional and personal challenge for me and at the Rovira i Virgili University I've been lucky enough to enjoy the support of my thesis supervisor and all the faculty and staff at the Center for Hispanic Studies."
Luc Bonaventure Mbede Ambassa (Camerún)
The URV provides a perfect environment in which to study Spanish
Luc Bonaventure Mbe studied Spanish Philology in Cameroon. After several years teaching Spanish in his home country, he decided to take the Master's in Foreign Languages at the URV with the intention of returning to Cameroon with new and specialized teaching methods. He was awarded a URV scholarship for foreign students thanks to the quality of his work. His experience as a student on the Master's was rewarding both professionally and personally and he is now preparing his PhD at the URV.
" The URV provides a perfect environment in which to study Spanish. It's a rewarding experience as I've always been surrounded by the best people. I've learned to live with people from all over the world and I've enjoyed the use of state-of-the-art equipment and teaching resources. I'll have a much more open mind when I return home."